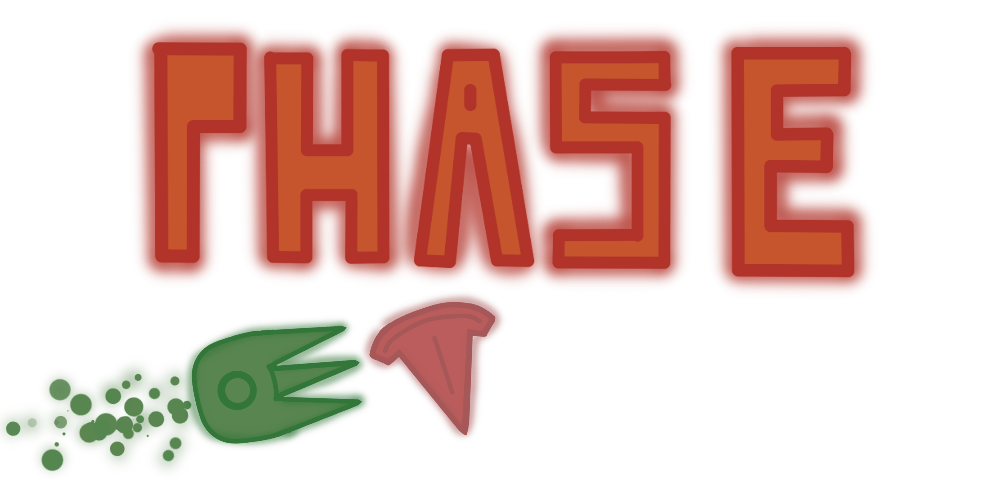 PHASE
You can also play this here for whatever reason: https://www.scirra.com/arcade/action-games/phase-38309
A short game I made about stabbing enemies in space. You don't have a gun. Instead, you ram into enemies with the sharp part of your ship.

It can be a little buggy tho. Sometimes the enemies don't shoot. I tried to fix it but I couldn't.
Thanks to Steven J Soucy for letting me use some of his music! His Twitter: @SergeantWeird (I also used a Kevin Macloed song too)
AntiqueGearGames.com
My Twitter: @GearAntique
I'm afraid I don't have complete control over this game. Something else is tampering with the code.
Comments
Log in with itch.io to leave a comment.
Nicely done.

Knocked about nine american bagels/donuts into the boss before I was out.

Keep up the good work.
Thank you very much! I'm glad you made it to the boss. That's quite the accomplishment!
Best game I've played on Itch in a while. Really simple but good fun. I got to level 24 before I bailed. It probably needs lives at some point, otherwise you can just keep going. Good job
Wow, thank you very much! It has a few issues, but I should be able to fix them if I ever expand on this idea. Thanks again!
Ima delete this right now