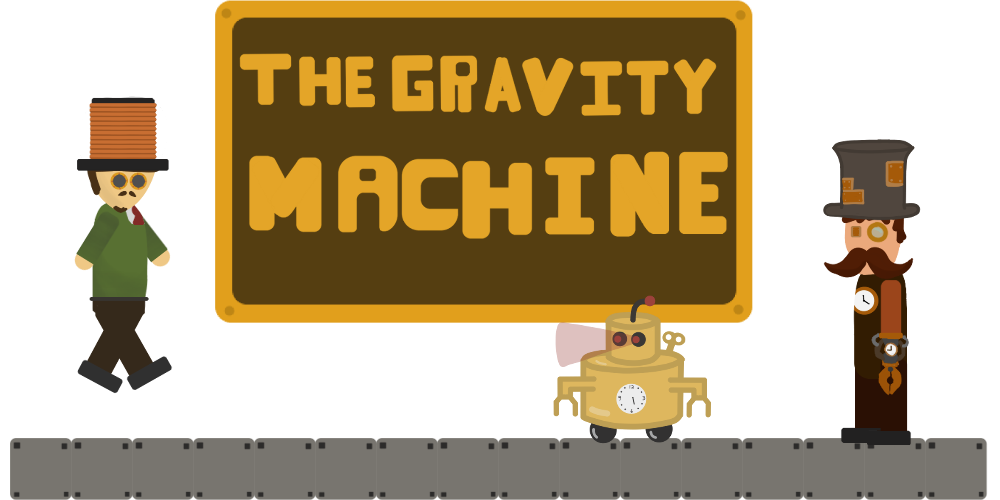 The Gravity Machine prototype 1.1.0
The Gravity Machine prototype 1.1.0 release!
---
Play as a guy trying to get his stolen bagel back in this prototype of The Gravity Machine!
This is a vastly different prototype than my last one. The art, level design and audio are all different.
This prototype has one level and a small overworld.
The main mechanic of this level is gear platforms: platforms shaped like gears that you stand on. Standing on them will cause them to rotate; keeping you on the move!
There are also robot enemies, spikes and springs! (and normal platforms lol)
Unlike my old (and not that great) prototype, this can be downloaded or played online!
Link 2 game: https://antiquegeargames.itch.io/the-gravity-machine-prototype
Thanks for reading this and trying it out!
Files
TGM 1.1.0 win 64.zip
78 MB
Oct 22, 2018
The Gravity Machine prototype 1.1.0 HTML5.zip
Play in browser
Oct 22, 2018
TGM 1.1.0 win 32.zip
74 MB
Oct 22, 2018
TGM 1.1.0 linux 64.zip
82 MB
Oct 22, 2018
TGM 1.1.0 linux 32.zip
86 MB
Oct 22, 2018
Get The Gravity Machine prototype 1.1.0